Our Trainers & Gym Staff


Our gym's fitness training team is full of highly educated, experienced, and certified personal trainers from the Hilton Head Island / Bluffton area. Most of our trainers hold a Bachelor's degree in a gym/fitness/health related field and are certified through the

Gold Standards

in health and fitness such as

ACSM, NSCA, NASM, and ACE.
Gym Management

Josh Itkor

, Gym Owner



BS, NSCA-CPT, CSCS
josh@thecenterhhi.com
www.personaltrainingbyjosh.com

After graduating from Colgate University in 1998, Josh began his personal training career. He has been passionately helping clients and the Hilton Head community achieve their fitness goals ever since. As an NSCA CPT and CSCS, Josh is certified to the highest level in the fitness industry. He has been the Director of Fitness for several other gyms before purchasing The Center for Health, Fitness, and Sports Performance in 2007. Josh leads by setting the example and he does so by providing his clients with his professionalism, service, and charisma.

In 2011 Josh was voted Best Personal Trainer by the People's Choice Awards in the Island Packet. He has written fitness articles for several publications as well as been a speaker at national conferences for the Medical Fitness Association.

Josh's love of fitness began as an athlete playing Division I Soccer and he has continued his passion for discipline and self improvement through the study of martial arts. He currently trains clients and coaches boot camp at The Center and is an Assistant Instructor in Hung Ga Kung Fu & Shuai Chiao at Sun & Moon Martial Arts.

"If you are looking for help to get in great shape I hope you will consider working with one of the amazing trainers we have here at The Center. My dream and my vision for The Center is to serve our community by helping our members and clients realize their fitness goals AND have fun in the process." - Josh



Jimmy Rollison, General Manager
843.301.8043
info@thecenterhhi.com

Jimmy has been the General Manager for The Center for over 10 years. Fitness and health have always been a passion for Jimmy and he enjoys helping others to feel comfortable and find their way in his gym. Never has there ever been a GM who cared more about his members than Jimmy.



Scott Middleton,
Director of Personal Training & Membership Sales
BS, NASM-CPT, NASM-CES, CSCS
443.864.8463
scott@thecenterhhi.com
www.itrainwithscott.com

Weight lifting is Scott's passion and he lives to share his love of fitness and exercise with others. He became certified as a personal trainer at 19 while in college at the University of Maryland. He has trained clients at the Campus Rec Center, Gold's Gym, & Lifetime Fitness, been a manager at the Colosseum Gym, and owned an in-home personal training company, FitQuest. Scott brings a lot of knowledge and experience to the personal training team and he aspires to help The Center become the premier location for personal training on Hilton Head Island.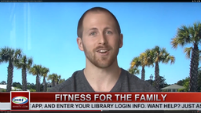 Click to watch Scott's interview with the Bluffton News on WHHI about family fitness.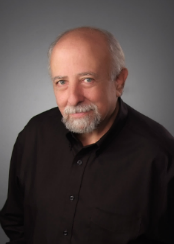 Rodger Itkor
, VP Marketing

843.341.5500








Personal Trainers

Siobhan (Shivon) Bilecki
BSPE, NASM-CPT, NASM-WFS
843.683.4452
trainwithsiobhan@live.com


Fitness has always been an integral part of Siobhan's life from a very young age. As the years passed she also found that, besides her passion for a healthy lifestyle, she also loved people and had a strong desire to help others, so she decided to put it all together and become a health and Fitness Coach. In 2002, she received a BS in Physical Education at IPEF University in Cordoba, Argentina and also got certified as a Personal Trainer and Group Fitness Instructor. Since then she has acquired experience and knowledge by working with a broad

spectrum

of people which enables her to design unique and effective

programs

for her clients.




"As a personal trainer my goal is to motivate, inspire, and educate about the benefits of exercising and living a healthy lifestyle. I believe health and

fitness

is more than just our appearance; it affects all areas of our lives and it's the foundation of everything we do. I believe anyone can achieve realistic goals and I'm here to provide encouragement, confidence, and motivation to help you get there!"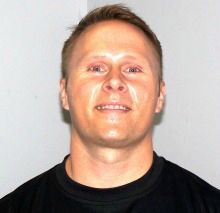 Jim Wagner NSCA-CPT
843.368.6723
fit4ua2z@hargray.com
Motivated by my faith and desire for all to experience a life of wellness, I began managing and training in western Maryland fitness facilities. In 1990 I moved to Hilton Head Island where I began acquiring additional credentials to further my career as a Certified Personal Trainer (ICS, ACE, NSCA). Having been in the health and wellness industry for over twenty years, I have had the opportunity to gain experience in a variety of areas, from a wellness coordinator with Lockheed Martin, to a natural bodybuilding competitor. Fitness and nutrition have always been a major part of my life. I'm grateful to have the opportunity to share this experience with others.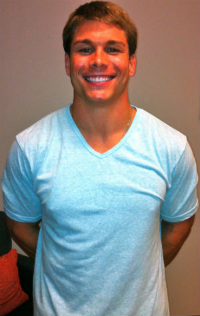 Jeremiah Spires AA, AFPA-CPT
843.540.7264
jeremiahspires@gmail.com


Jeremiah has been passionate about about health, fitness, and wellness his whole life and is now proud to be a certified personal trainer. Without a doubt, Jeremiah is an unbelievable athlete. He attributes much of his success in sports and in fitness to the dedication he has put into training at the gym, and now as a trainer his desire is to take that same level on enthusiasm to his clients in helping them improve their quality of life. Jeremiah's love of life and congenial spirit make him a welcome and valued addition to the training team here at the Center.
Additional Health and Wellness Professionals



Anneliza Itkor NCMT, LMT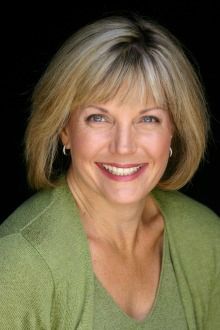 Licensed Esthetician & Massage Therapist
Cool Sculpt Technician
SC License # 3946

(C) 843.338.5858
(O) 843.681.2639

anneliza65@gmail.com

Anneliza Itkor, owner of Prescription Skincare & Massage is one of the forerunners of Medical Massage. She has been practicing Neuromuscular Deep Tissue Massage and Trigger Point Therapy for over 17 years. A dedicated instructor of anatomy and physiology and deep tissue massage at the International Spa Institute, Anneliza is continually amending her education so she can be of the most value for her students and her clients alike. Also a Master Practitioner of Stone Therapy, she finds joy in using the full compass of her education to isolate and address the sources of chronic and acute pain. In addition to solving the problem, Anneliza provides her clients with the knowledge they need to manage their pain or prevent it from reoccurring. Trained in postural assessment, she also excels at helping people from all walks of life recognize and correct patterns of behavior that can lead to chronic problems.




Naturopathic Doctor of Medicine
livelong.livestrong@yahoo.com
A traditional naturopath specializes in wellness. That is to say, teaching clients how applying natural lifestyle approaches can act to facilitate the body's own natural healing and health building potential. An emphasis is placed upon personal responsibility for health. A naturopath can make significant contributions to an individual's health - in the short-term and the long term – by acting as a guide and source of information. Helping people learn how to take better care of themselves is an important part of naturopathy.


Contact us today to learn more about non-invasive holistic healing practices.